HOW TO ORDER BALLOONS
PLEASE NOTE:
* Balloon orders must be made 2 days prior to your event *
*Add helium(inflation) to your order when purchasing your balloons*
Your order will not be booked in until you have recieved confirmation from us and when payment is recieved.
Inflation of foils is an extra charge which is needed to be added to your order.
COVID RESTRICTIONS
PLEASE NOTE:
Pick up is available from 10:30-3:30pm (The time you pick will be when your oder is ready, NO EARLIER)
Please call (9758-8899) to let us know you are here to collect and a staff member will bring your order to you.
Owned, operated & based in Australia since 1992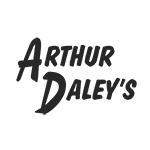 Everyday's a sale!
Navigation
"The Famous Arthur Daley's is the best shop I've been to on my world travels! Seeing is believing!" — Samantha Sang, Australian singer and international recording artist of 'Emotion' (written by Barry and Robin Gibb of the 'Bee Gees')
OPENING HOURS
BALLOON STATION HOURS:
Monday-Saturday:
9:30am-12:30pm
1:00pm-4:30pm
Sunday:
10:30am-3:30pm
PARTY WAREHOUSE HOURS:
(RIGHT HAND SIDE UPON ENTERING CARPARK)
Monday-Saturday:
9am-6pm
Sunday:
10am-5pm
MAIN SUPERSTORE:
(LEFT HAND SIDE UPON ENTERING CARPARK)
Monday-Saturday:
9am-6pm
Sunday:
10am-5pm