Welcome to the official website of The Famous Arthur Daley's, Melbourne's number one discount and party superstore.
We have been serving over 3 million customers since we opened our original pop-up store in the heart of Melbourne's central business district in 1997.
Nestled at the foothills of the Dandenong Ranges, we offer affordable everyday,
lifestyle and seasonal products in one convenient location. Free all-day parking available.
For our latest deals, offers and specials, visit us on Facebook.
Owned, operated & based in Australia since 1992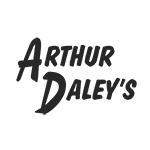 Everyday's a sale!
Navigation
"The Famous Arthur Daley's is the best shop I've been to on my world travels! Seeing is believing!" — Samantha Sang, Australian singer and international recording artist of 'Emotion' (written by Barry and Robin Gibb of the 'Bee Gees')
OPENING HOURS
MAIN BUILDING:
(LEFT HAND SIDE UPON ENTERING CARPARK)
Monday-Saturday: 9am-6pm
Sunday: 10am-5pm
PARTY BUILDING:
(RIGHT HAND SIDE UPON ENTERING CARPARK)
Monday-Saturday: 9am-6pm
Sunday: 10am-5pm
BALLOON STATION:
(PARTY BUILDING)
Monday-Saturday: 9:30am-5:30pm
Sunday: 10:30am-4:30pm
Public Holidays: 9:30am-4:30pm