We hope you're all well and doing your best during this lockdown period in Victoria.
During this time, we've been working hard to improve our website.
We're thrilled to let you know that we're working on a new website to replace our current website.
Watch this space for when the new website will go live.
Stay well and keep safe.
The team at The Famous Arthur Daley's
Owned, operated & based in Australia since 1992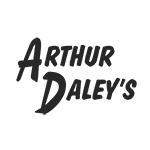 Everyday's a sale!
Navigation
"The Famous Arthur Daley's is the best shop I've been to on my world travels! Seeing is believing!" — Samantha Sang, Australian singer and international recording artist of 'Emotion' (written by Barry and Robin Gibb of the 'Bee Gees')
OPENING HOURS
BALLOON STATION HOURS:
Monday-Saturday:
9:30am-12:30pm
1:00pm-4:30pm
Sunday:
10:30am-3:30pm
PARTY WAREHOUSE HOURS:
(RIGHT HAND SIDE UPON ENTERING CARPARK)
Monday-Saturday:
9am-6pm
Sunday:
10am-5pm
MAIN SUPERSTORE:
(LEFT HAND SIDE UPON ENTERING CARPARK)
Monday-Saturday:
9am-6pm
Sunday:
10am-5pm