ARTHUR DALEY'S ONLINE
Welcome to Arthur Daley's Online, the online shop of The Famous Arthur Daley's discount and clearance superstore.
Browse through our latest specials here.
We're adding new products everyday, so come back regularly to see more amazing deals we have for you.
Due to the high volume of orders during Stage 4 lockdown, we are unable to accept any changes or additions to your order once it is processed. Thank you.
Owned, operated & based in Australia since 1992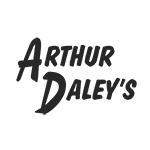 Everyday's a sale!
Navigation
"The Famous Arthur Daley's is the best shop I've been to on my world travels! Seeing is believing!" — Samantha Sang, Australian singer and international recording artist of 'Emotion' (written by Barry and Robin Gibb of the 'Bee Gees')
OPENING HOURS

PARTY SUPERSTORE HOURS:
Monday-Saturday:
9am-5pm
Sunday:
10am-4pm
BALLOON STATION HOURS
Monday-Saturday:
10am-12:30pm
1pm-4pm
Sunday:
10:30am-3:30pm
MAIN SUPERSTORE:
Monday-Saturday:
9am-6pm
Sunday:
10am-5pm