BALLOONS
---
Currently we have limited balloon options available,
For a wider range and personalised options please come in store.
---
ORDERING:
Your order will be processed once payment is received.
Due to high demand in orders please place your order at least a day prior.
*Please note*
We do not accept phone orders, if what you want isn't available online please come in store.
WE DO NOT PROVIDE HELIUM INFLATION SERVICE FOR EXTERNALLY BOUGHT BALLOONS.
Orders are our priority.
Weekend orders must be booked otherwise expect a wait time.
We do not provide service for your own bought balloons.
Owned, operated & based in Australia since 1992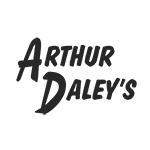 Everyday's a sale!
Navigation
"The Famous Arthur Daley's is the best shop I've been to on my world travels! Seeing is believing!" — Samantha Sang, Australian singer and international recording artist of 'Emotion' (written by Barry and Robin Gibb of the 'Bee Gees')
OPENING HOURS
BALLOON STATION HOURS:
Monday-Saturday:
9:30am-12:30pm
1:00pm-4:30pm
Sunday:
10:30am-3:30pm
PARTY WAREHOUSE HOURS:
(RIGHT HAND SIDE UPON ENTERING CARPARK)
Monday-Saturday:
9am-6pm
Sunday:
10am-5pm
MAIN SUPERSTORE:
(LEFT HAND SIDE UPON ENTERING CARPARK)
Monday-Saturday:
9am-6pm
Sunday:
10am-5pm