BOUQUETS
ORDERING:
Your order will be processed once payment is received.
Due to high demand in orders please place your order at least two days prior.
​For personalised options please come in store.
*PLEASE NOTE*
BE MINDFUL WHEN ORDERING, YOUR BALLOONS WILL BE READY AT THE TIME CONFIRMED FOR BOOKING. NO EARLIER.
Owned, operated & based in Australia since 1992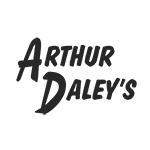 Everyday's a sale!
Navigation
"The Famous Arthur Daley's is the best shop I've been to on my world travels! Seeing is believing!" — Samantha Sang, Australian singer and international recording artist of 'Emotion' (written by Barry and Robin Gibb of the 'Bee Gees')
OPENING HOURS
BALLOON STATION HOURS:
Monday-Saturday:
9:30am-12:30pm
1:00pm-4:30pm
Sunday:
10:30am-3:30pm
PARTY WAREHOUSE HOURS:
(RIGHT HAND SIDE UPON ENTERING CARPARK)
Monday-Saturday:
9am-6pm
Sunday:
10am-5pm
MAIN SUPERSTORE:
(LEFT HAND SIDE UPON ENTERING CARPARK)
Monday-Saturday:
9am-6pm
Sunday:
10am-5pm